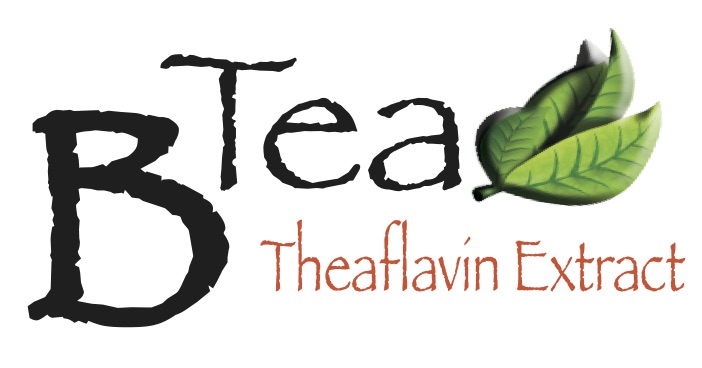 ™
BTea™ for heart health is an enhanced black tea high theaflavin extract developed by Applied Food Sciences containing concentrated levels of black tea polyphenols, specifically isolating to a greater than 25% theaflavin profile.
This proprietary functional ingredient is one of the most advanced nutritional products available today in heart health and cosmetics.  Black Tea Theaflavin extract is naturally sourced, nontoxic, and self-affirmed GRAS.  In supplement form, BTea™ can be delivered as a singular substance or incorporated into a formula containing antioxidants and other compatible nutrients.  It is highly soluble and can be easily incorporated into food/beverages and is an effective antioxidant in topical (cosmetic) and oral applications.
Benefits
Heart Health – BTea™ works inside the body to help open up cardiovascular pathways promoting healthy blood flow. This can be beneficial as part of a daily supplement or a great addition to sport formulas for improving a workout.
Skin Health – BTea™ is a naturally derived source for topical creams and gels fighting the effects of UVA and UVB cell damage. Published studies support theaflavin's role in topical applications for the inhibition of skin epidermal ornithine decarboxylase (ODC) activity.
BTea™  is non-GMO naturally derived from 100% tea leaves.
Formulation
300 mg per dose is advised to receive the optimal health benefits of the Black Tea Theaflavin polyphenolic compounds.
Self-Determined GRAS
Easily formulated into capsules, tablets, soft gels or powder mixes
Highly soluble for beverages
Source:
Green tea leaves, species Camellia sinensis